Turks and Caicos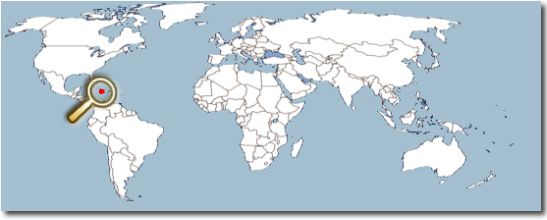 The Turks and Caicosislands are located north of Haiti.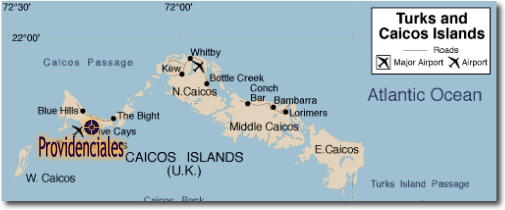 Turks is a tiny island while Caicos is a group of many islands located west of Turks. Several cruise ships make stops in the Turks Island, as there is an important port.
We visited the Turks Islands for the first time in the summer of 2010. It was a wonderful trip, and snorkeling was the main attraction for us. We stayed at Club Med Turkoise. For those who have never experienced a Club Med, well, you must live it, at least, once in your life!
Everything is focused on activities and, luckily for us, there are two snorkeling excursions by boat everyday. Departures are at 10:00 AM and 3:00 PM. You must register, at the dive center, 30 minutes before departure. The excursion is very professional by the staff of Club Med.
The fluorescent life jacket is compulsory for all, but as it is an inflatable jacket, it is not necessary to blow air if you want to dive closer to the sea bottom. The highly visible color of the jackets helps the organizers of the excursions to better identify the happy tourists in the sea.
The boat ride is usually about fifteen minutes. There are more than a dozen places where the boat can dock. Corals are located approximately a mile and half from the beach. It is therefore, impossible to go by yourself to the snorkeling spots.
The sea is calmer in the morning, it is preferable to go snorkeling AM. Corals are about from 1 to 10 meters deep. If you are lucky you will see large sea creatures such as nurse sharks, manta rays, turtles, octopuses and « Jojo » the dolphin!
Summary of species photographed ...
| | |
| --- | --- |
| Fishes | 41 |
| Corals | 18 |
| Others | 6 |
Our underwater photos ...

http://neptune.destilino.com/gallery/Bahamas/
Our videos in Adobe Flash format ...
Visit our website dedicated to this destination ...

http://turkoise.destilino.com
Visited snorkeling sites
Cuba
Ecuador
Honduras
Indonesia
Jamaica
Mexico
Dom. Rep.
Turks & Caicos
Miscellaneous links
Our favorite places
Visit our websites where snorkeling is a great asset to the destination.