Falmouth, Jamaica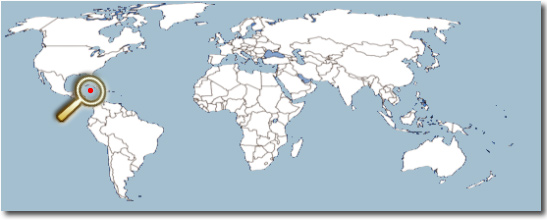 Located north of the island, 40 km east of Montego Bay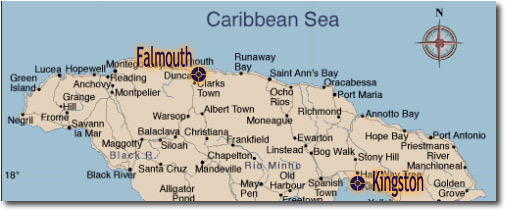 This was the second visit to Jamaica for snorkeling. Our first experience was in August 2008 in Negril (Grand Lido Negril now the Superclubs Breezes Grand Negril). We enjoyed our visit to the north sector of Jamaica near the city of Falmouth. We stayed at the hotel Superclubs Breezes Rio Bueno (Braco village). We spent hours of snorkeling, since it is possible directly from the beach.
The weather was good during June 2010. The sea was dead calm. The best time is to start early in the morning. We were in the water at 7h30-8h00 in the morning for a period of one to one hour and half. The conditions were perfect for snorkeling.
It is easier to cross the small coral reef that separates the beach from the Caribbean Sea, during low tide. At the morning, you have more chances of discovering new specimens. This was the case for this lionfish that is now found throughout the Atlantic ocean and Caribbean sea.
This is not a paradise for snorkel, because the corals are damaged or dead, but there are still some fine specimens here and there and pretty bouquets of fire coral. What we found quite strange, is the total disappearance of Elk Horn coral. They are all dead!
We found an impressive amount of West Indian Sea Eggs urchins at the bottom of the sea. There are also black urchins and school of small neon fish. A single Barracuda all week. Strange considering the presence of these schools of fish.
Summary of species photographed ...
| | |
| --- | --- |
| Fishes | 39 |
| Corals | 18 |
| Others | 37 |
Our underwater photos ...

http://neptune.destilino.com/gallery/Jamaica/Falmouth/
Our videos in Adobe Flash format ...
Visit our website dedicated to this destination ...

http://jamaique.destilino.com/
Visited snorkeling sites
Cuba
Ecuador
Honduras
Indonesia
Jamaica
Mexico
Dom. Rep.
Turks & Caicos
Miscellaneous links
Our favorite places
Visit our websites where snorkeling is a great asset to the destination.