---
Olympus Tough TG-1 (February 2013 to now)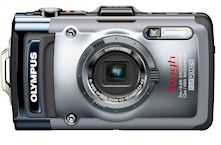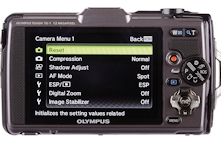 ---
Technical information ...
Pixels: 12.0 millions
Sensor: 1/2.3"
Optical zoom: 4x
Image: 3968 x 2976 (maximum) and 640 x 360 (minimum)
Video: 1920 x 1080 in MOV format
LCD screen: 3.0 inches
Memory: SSD / SDHC / SDXC
Battery: Li-Ion (LI-90B)
Weight (with battery): 231 g
My review ...
As I received this camera in winter, I have not done any study outdoors. However, I could control the tracking function which records GPS coordinates and time. I did this experiment in my neighborhood (Longueuil), and it works well.
Our first trip with this camera was in Costa Rica in March 2013. In total, I took about 1,200 photos (and some videos). Everything went well and in any case I had the fogging problem like my other previous cameras. BUT … I have not done snorkeling, and the temperature was not severe.
The picture quality is good and fast. The most disappointing aspect of this camera is the video function, these two points ...
1. The zoom motor is totally unacceptable. It is best not to use it because it makes a lot of noise in the recording.
2. The camera often loses the autofocus and it is very frustrating!
I will have more information in the upcoming months when I will use the camera in more difficult conditions.
To be continued ...
Cameras with housing
Olympus C-5050Z
Sanyo x-Acti C4
Canon P. A610
Cameras without housing